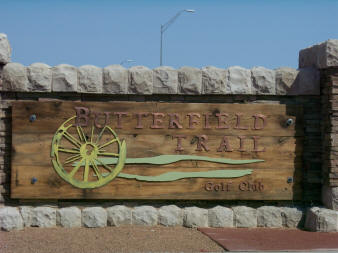 This free script provided by
JavaScript Kit
Winters are mild, let's golf!
Are you ready to golf in El Paso Texas?
El Paso, Texas is poised to become a golf vacation destination. Our weather is milder in the summer and the prices are considerably cheaper than other South West destinations. How can you pass that up? Bookmark this site and come back often to stay up to date on El Paso area golf courses. We will be adding golf instruction videos, tee time reservation capability, and more information soon.
We appreciate any comments or suggestions you may have to make this site better.
Feel free to give us your comments or reviews of any courses you have played in the area as well. You can use that same link. We look forward to providing you with a valuable resource to plan your El Paso, Texas Golf Vacation.
---
Looking for that perfect home on the course? Do you want to buy a golf course?